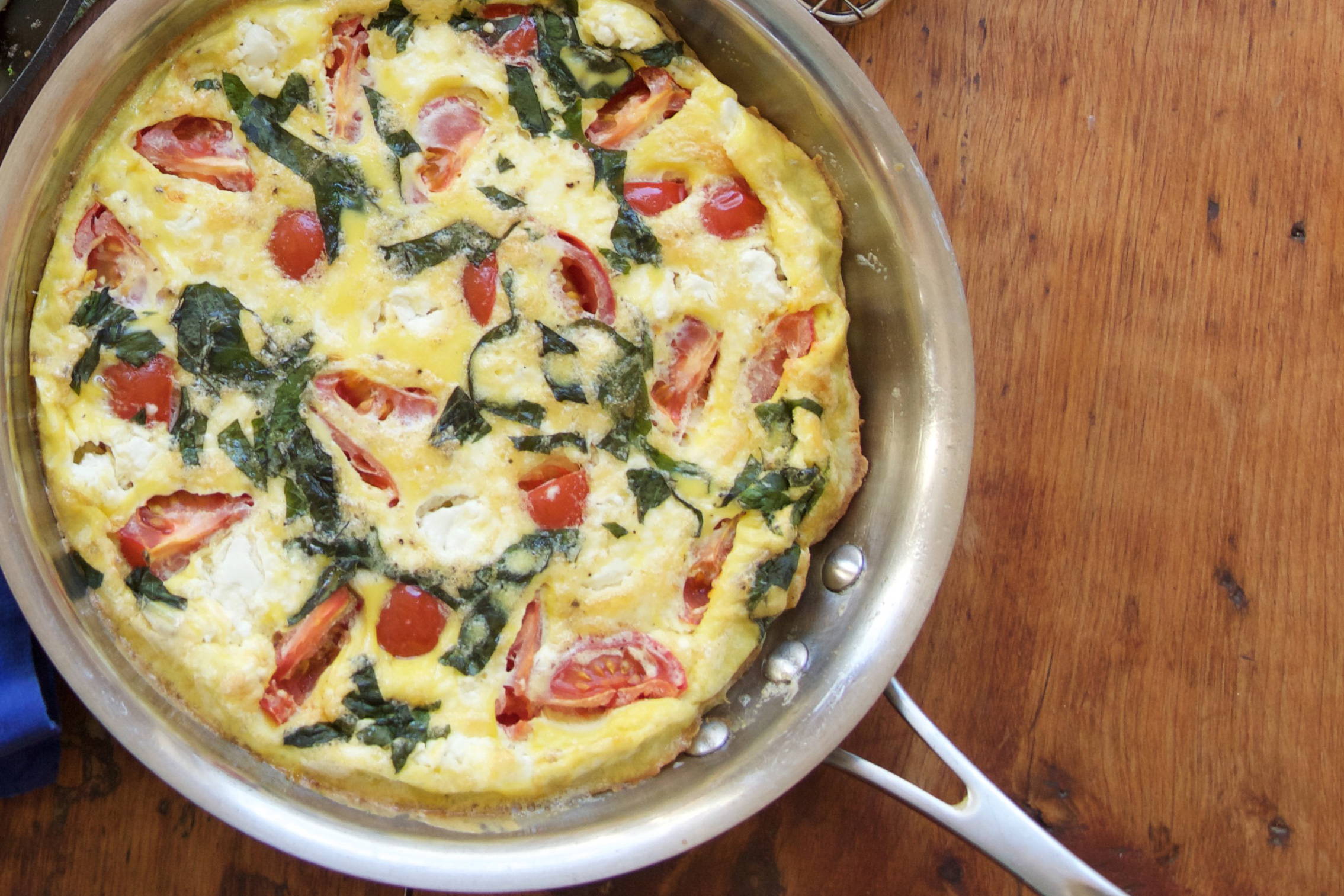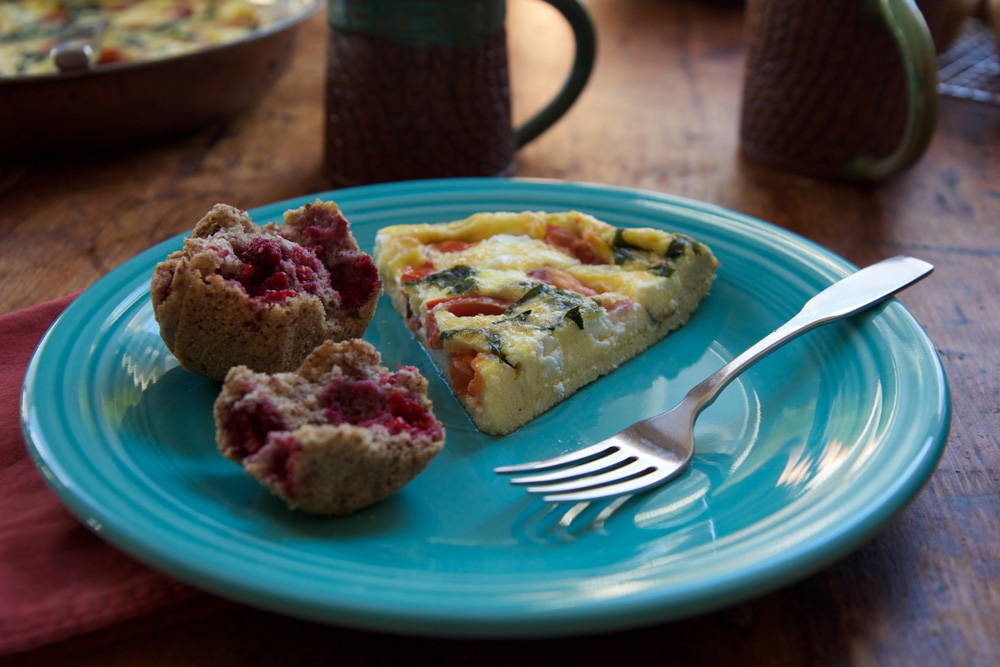 10 eggs
¼ teaspoon salt
¼ teaspoon freshly ground black pepper
1 tablespoon butter or oil
1 cup cherry tomatoes, cut in half
¼ cup packed fresh basil leaves, sliced or torn into pieces
2 ounces fresh goat cheese (chevrè), crumbled
---
Preheat the oven to 400ºF.
In a medium bowl, beat the eggs and salt and pepper. Heat the butter in a 9- or 10-inch ovenproof skillet over medium heat. Once the butter begins to foam, pour in the beaten eggs and allow to cook, undisturbed, until the egg along the bottom and sides of the pan is opaque, 2 or 3 minutes. Arrange the tomatoes on top, distributed evenly around the pan. Sprinkle with the basil and goat cheese.
Transfer the skillet from the stovetop to the oven and bake for 10 to 15 minutes, until the frittata has puffed up slightly and the eggs are set; poking the center with a knife should create a slit.
Cut the fritatta into single portions and serve warm or at room temperature. It is best served right in the skillet.
---